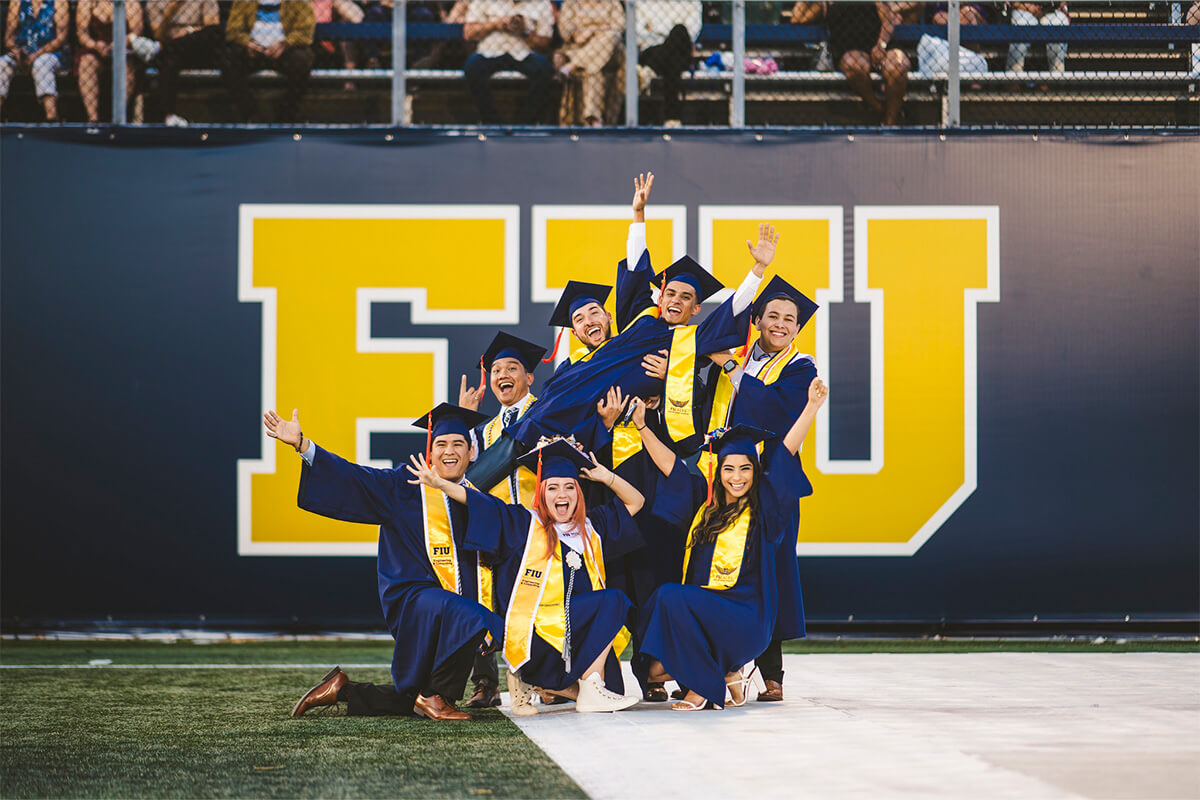 Capturing FIUs Most Memorable Moments
From parades, to commencement, to research and more; we tell the FIU story visually. Because Strategic Communications works like a full-service marketing and communications agency, we can integrate your video into a website overhaul, multimedia news story or wider strategic campaign. And we're based on campus, so you won't have to explain the personality – or quirks – of FIU before beginning your project.
Our Services
Don't know how to tell your story? Show it. What we see and hear can inspire, educate and entertain. Tell the human side of the story through a video or photo project.
Photography
Videography
Drone Photo & Video
Portraits & Head Shots
Audio & Video Editing
Event Coverage
Our Work
See what our award-winning team can do to bring out your inner rock stars and share your event, program or performance with the world.
Photography
Explore our collection of over 88,000 images on FIU's Flickr, which are free to use without permission.